Our Trento DOC sparkling wines
Elegance and refinement in a bottle
Trentodoc sparkling wines are some of the most distinctive products in Trentino: synonymous with tradition and extreme quality, so-called mountain sparkling wines were able to win over sommeliers and wine professionals first and then consumers looking for crisp, elegant products capable of being remembered.
You do not need a real reason to celebrate with an excellent classic method sparkling wine, all you need is joyful and cheerful company able to enjoy every carefree moment.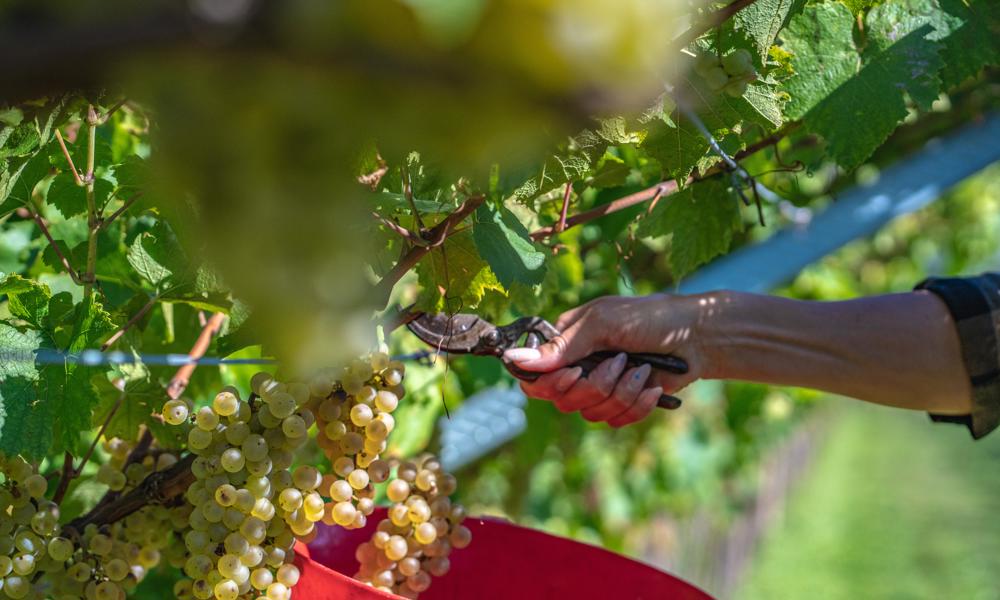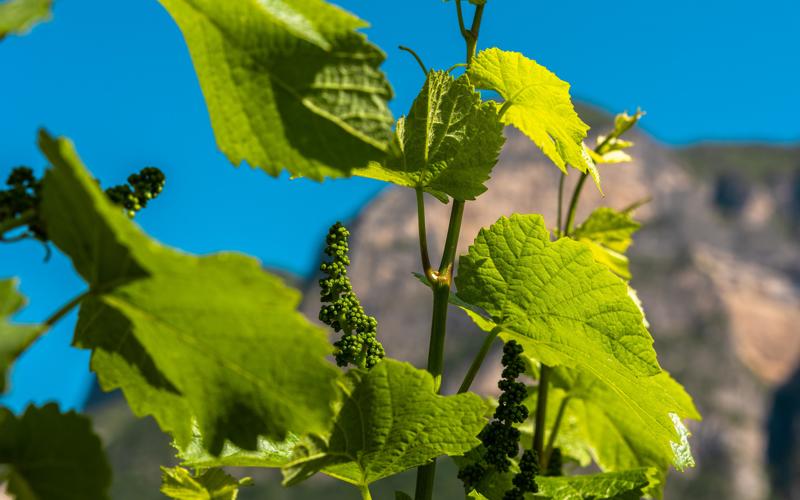 Elegance and minerality
The production of sparkling wines at our Cantina has a name: Vervè Trentodoc which is expressed in a romantic Rosé, the crispness of Brut and precious Riserva Extrabrut. A triple variation which allows us to preserve the tradition of the Trentino Classic Method by elegantly reinterpreting the classic vines of Chardonnay, Pinot Nero and Pinot Bianco.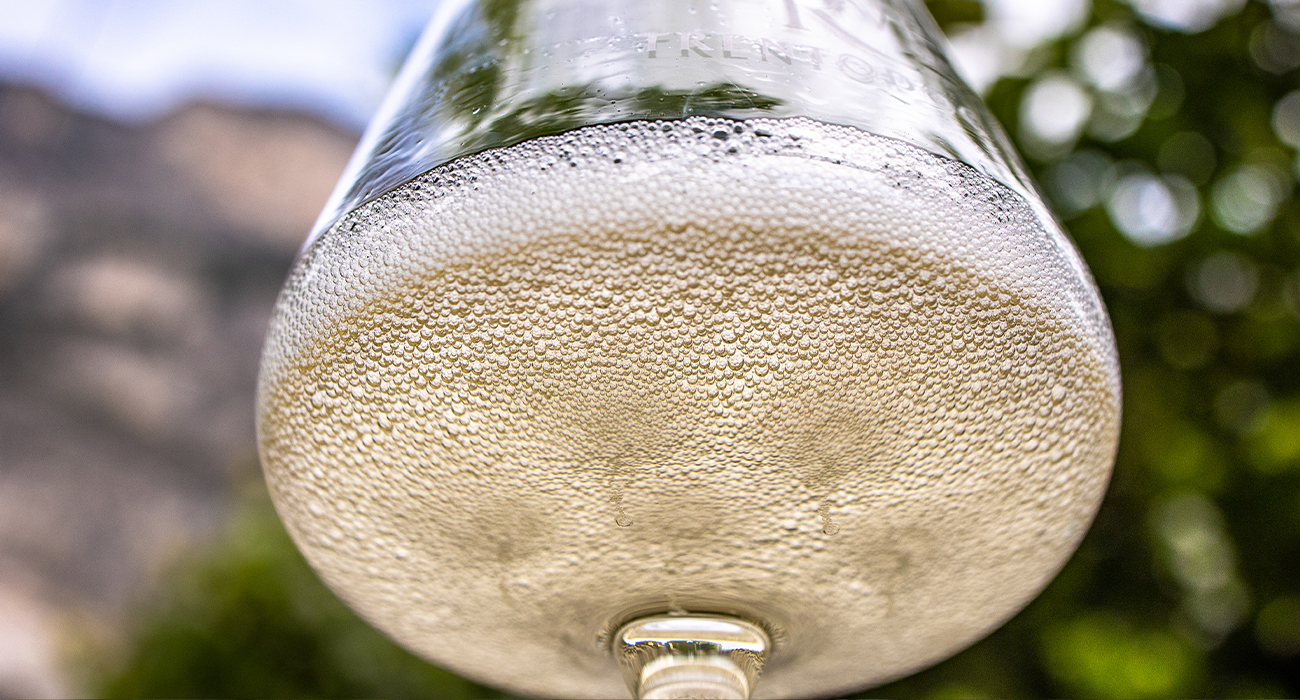 Mountain sparkling wines
Trentodoc sparkling wines are produced in the autonomous province of Trento. In our region the vines are located at the foot of the mountains and on the valley floor, often on alluvial fans rich in minerals deposited by waterways, as well as at decidedly high altitudes where the grapes are influenced by the temperature ranges in the day and at night. It is the complexity of our region that produces famous "mountain sparkling wines".
Classic method Roveré della Luna sparkling wine is produced using Chardonnay, Pinot Bianco and Pinot Nero grapes, scrupulously following production specifications.
All our Trentodoc bottles bear the words Millesimato (vintage), but what does this mean? Vintage sparkling wine is produced using grapes harvested in the same year (from the French millésime, meaning date, year).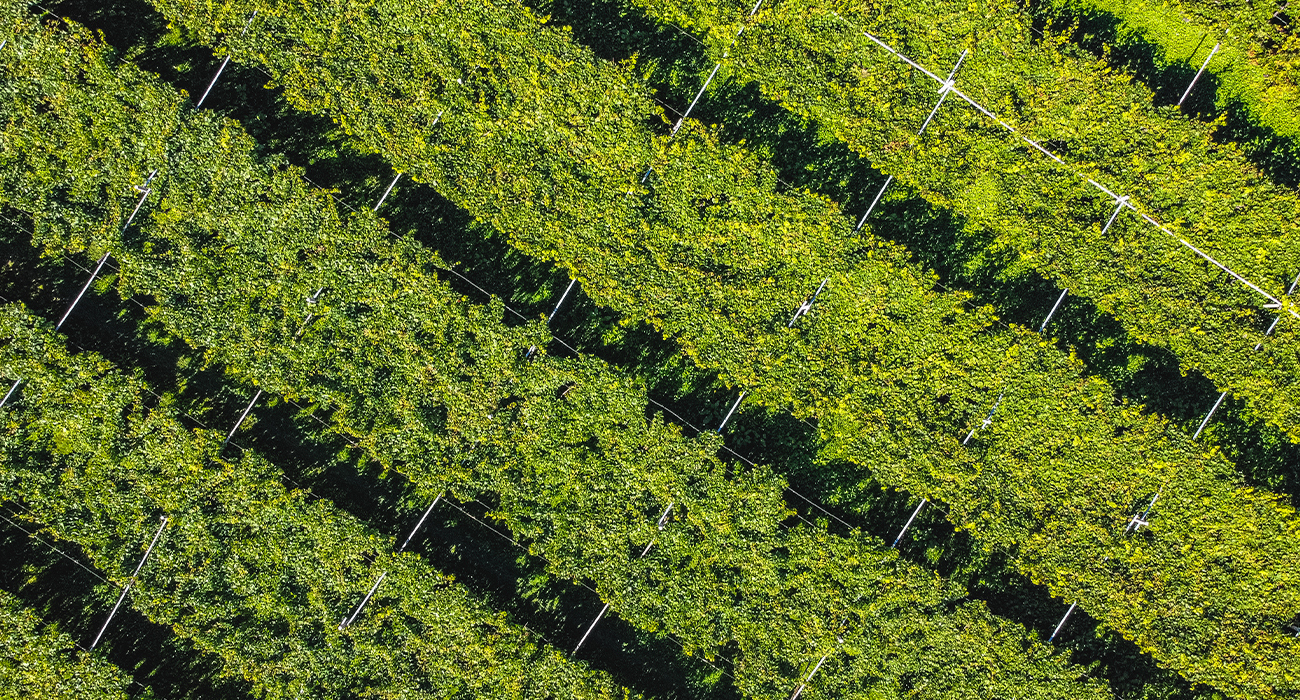 The perfect occasion
There are certainly many occasions to enjoy our mountain sparkling wines. Thanks to their crispness and bouquet they know how to be the undisputed protagonists of aperitifs or special toasts.
Given that they come from Trentino a valid gastronomic combination is certainly with mature chesses and bloomy rind or washed rind cheeses from our mountains whose fattiness and tastiness are well balanced by the sparkle of the wine.
A tip: the acidity of Trentodoc Sparkling wines can alleviate the greasiness of some foods this is why they manage to harmonise the sweet tendency of some dishes.

An excellent Roveré della Luna sparkling wine, delicious food and the right company can make any occasion unforgettable…
Our Trento DOC sparkling wines