Trentino red wines
Complexity has ruby hues
Trentino red wines embody the complexity of our region located on the boundary between the mountains and the valley: here the vines have particularly fertile soil as well as the perfect climate to produce grapes bursting with aromas and intense bouquets. Thanks to the mastery gained in over 100 years of history our Cantina is able to transmit each of these peculiar characteristics to its wines.

Our great classics are the ruby-red Lagrein, vinified with long maceration skins, and the Pinot Noir, which has been cultivated since 1800 and has always been appreciated by the most demanding consumers. Our vineyards also produce the intense and full-bodied Teroldego Rotaliano DOC. Both Lagrein and Teroldego Rotaliano are autochthonous vines, as their presence has been documented in Roverè della Luna since the 15th century.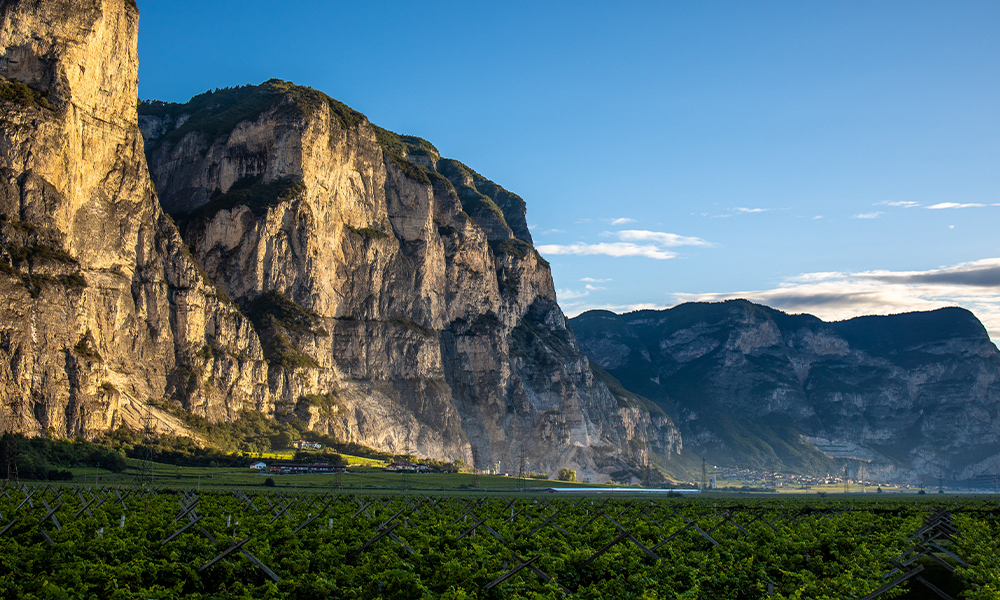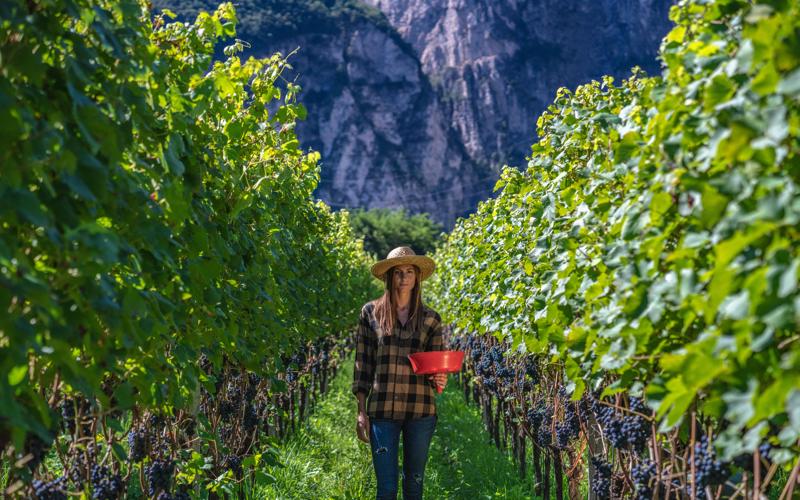 Lagrein and Pinot Nero, conquering intensity
Our Cantina can also count on the cultivation of two grapes whose intense red colour is reminiscent of autumn in Trentino: Lagrein and Pinot Nero.
Like Teroldego even Lagrein is obtained with long maturation using pomace, while Pinot Nero is more delicate and appreciated my more demanding consumers.
For gastronomic combinations Lagrein is ideal with roast beef, duck breast or stewed rabbit as well as with classic, local first courses such as baked lasagne and canederli. Pinot Nero like Teroldego is perfect with numerous dishes but has a special place with roasts, white meats and fish fillets.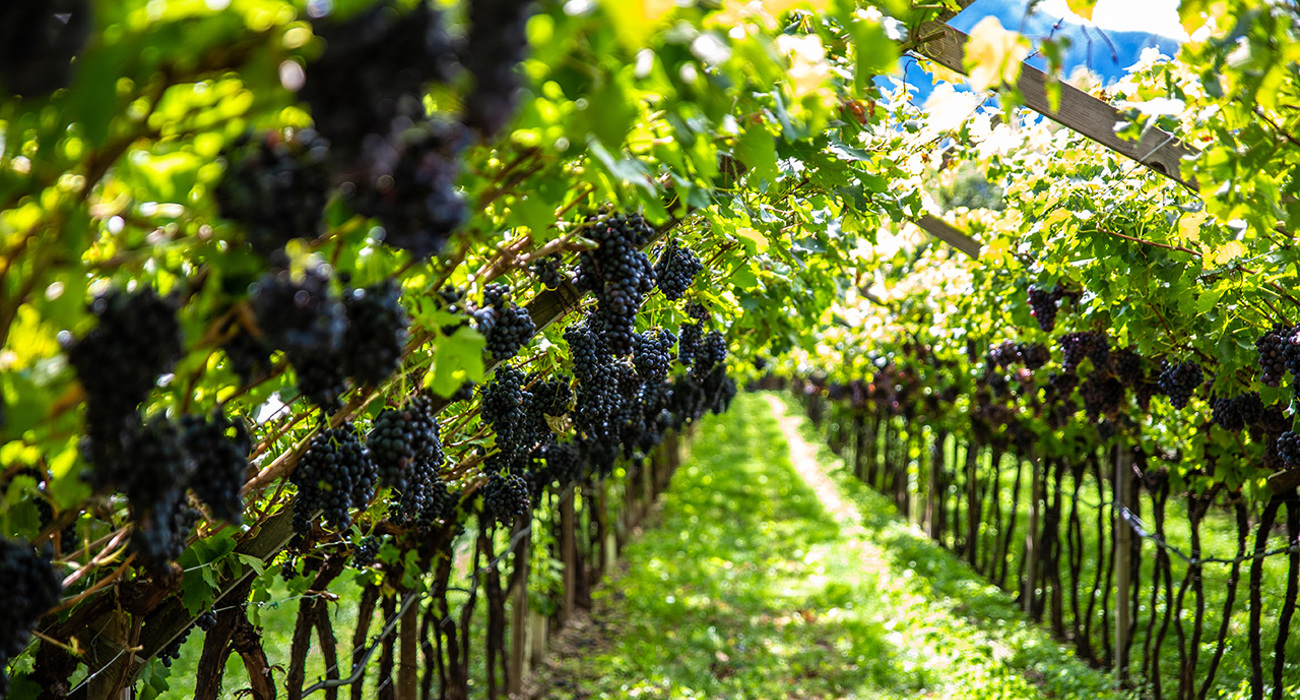 A story of passion
Wine production is a very ancient process and it is believed that red grapes were the first to be vinified. The first traces of this process were discovered in Etruscan sites and then reappeared with continuity and greater complexity in Roman society. During Medieval times Benedictine monks preserved a large number of vines thus preserving wine heritage. The great number of commercial and cultural exchanges that characterised the Renaissance then made it possible to standardise the winemaking processes of red grapes and obtain better and better results. This is also what happened to Trentino red wines, that thanks to historical vineyards like our own that were able to establish themselves on the market and capture the attention of an increasingly large public attentive to the quality of products.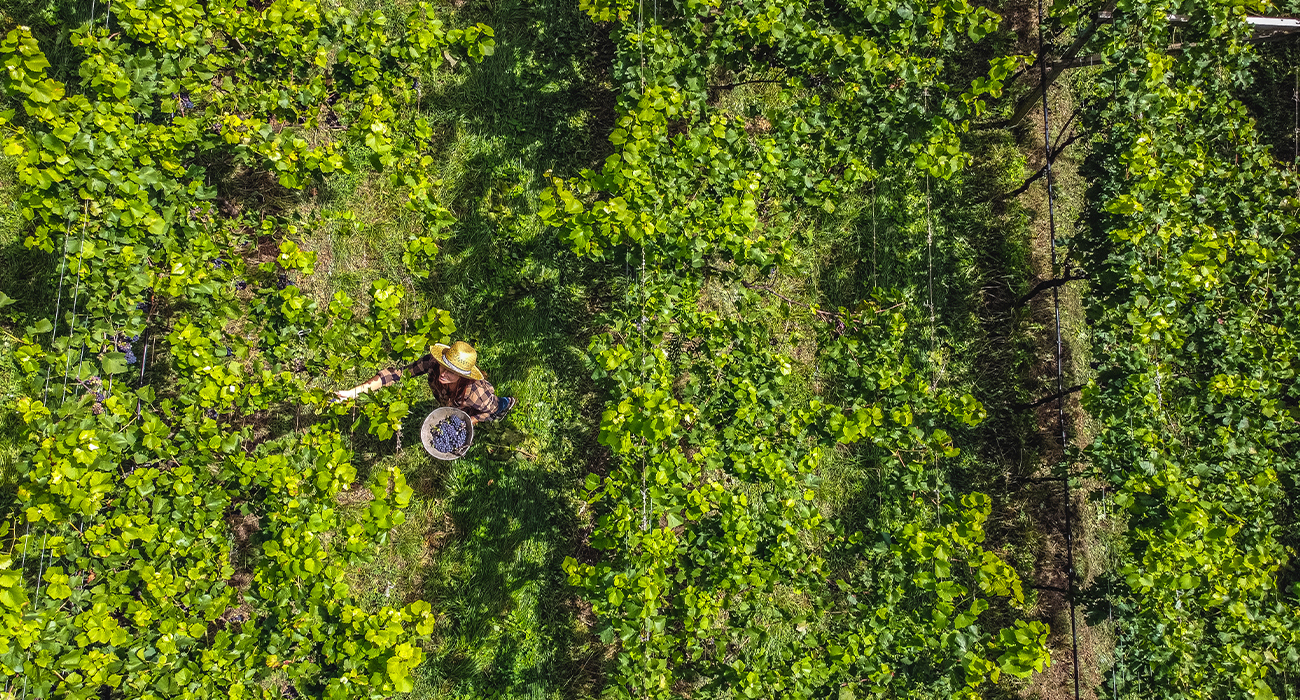 Teroldego, typical Trentino red wine
One of the most typical Trentino red wines is Teroldego Rotaliano, a full-bodied wine with violet hues, appreciated by wine connoisseurs and enthusiasts both in Italy and abroad. Given the fact that it is typical to Piana Rotaliana it received prestigious DOC denomination (Denominazione di Origine Controllata-Designation of Controlled Origin).

Teroldego is a versatile wine that adapts to different gastronomic combinations: ideal with grilled red meat or game, it is also excellent with local mature chesses.