Middle Earth
When the unique characteristics of a place meet the mastery of man.
The invisible boundary between Trentino and South Tyrol and that also crosses the vast expanse of our vineyards, has become a symbol capable of encapsulating the way we understand wine.

Over time meeting people has fostered the exchange of knowledge on grape processing techniques, which have then been reworked during the long history of our Cantina and today are the basis of the success of our wines.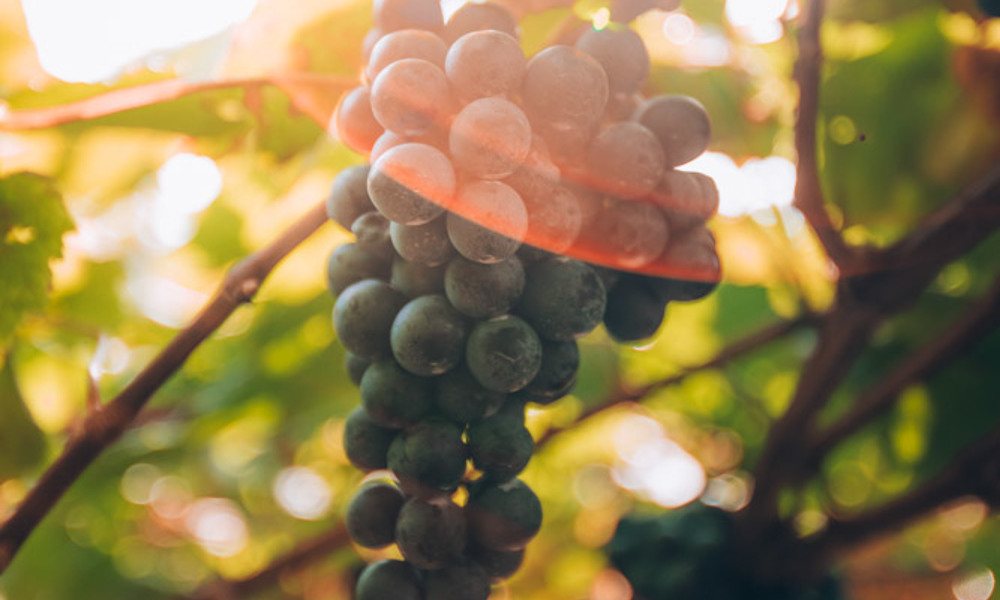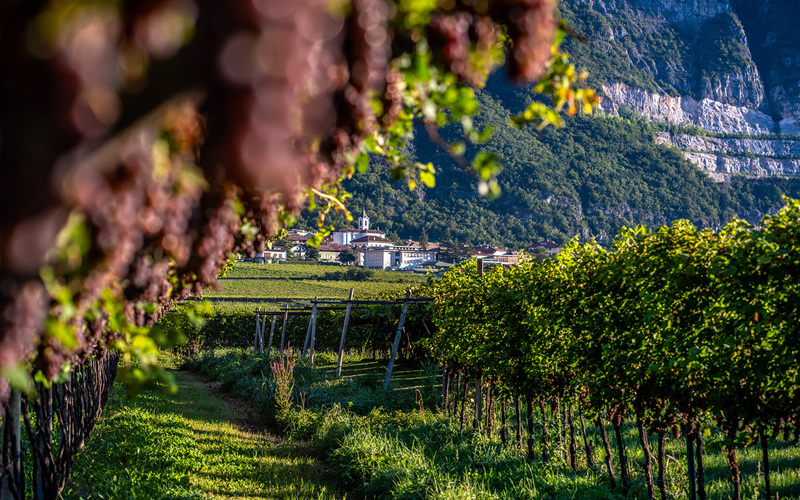 Il passato insegna e noi abbiamo appreso tanto dai nostri predecessori, dalla loro conoscenza e dalle tradizioni di Trentino ed Alto Adige. Tuttavia teniamo sempre un occhio puntato al futuro: vogliamo continuare a intraprendere nuovi percorsi di ricerca, perseguendo un continuo miglioramento finalizzato a trovare l'armonia perfetta dei nostri vini.
Among the vineyards
Taking a look at the wide panorama of our 430 hectares located between Trentino and South Tyrol the constant dialogue between man and the environment is clearly visible.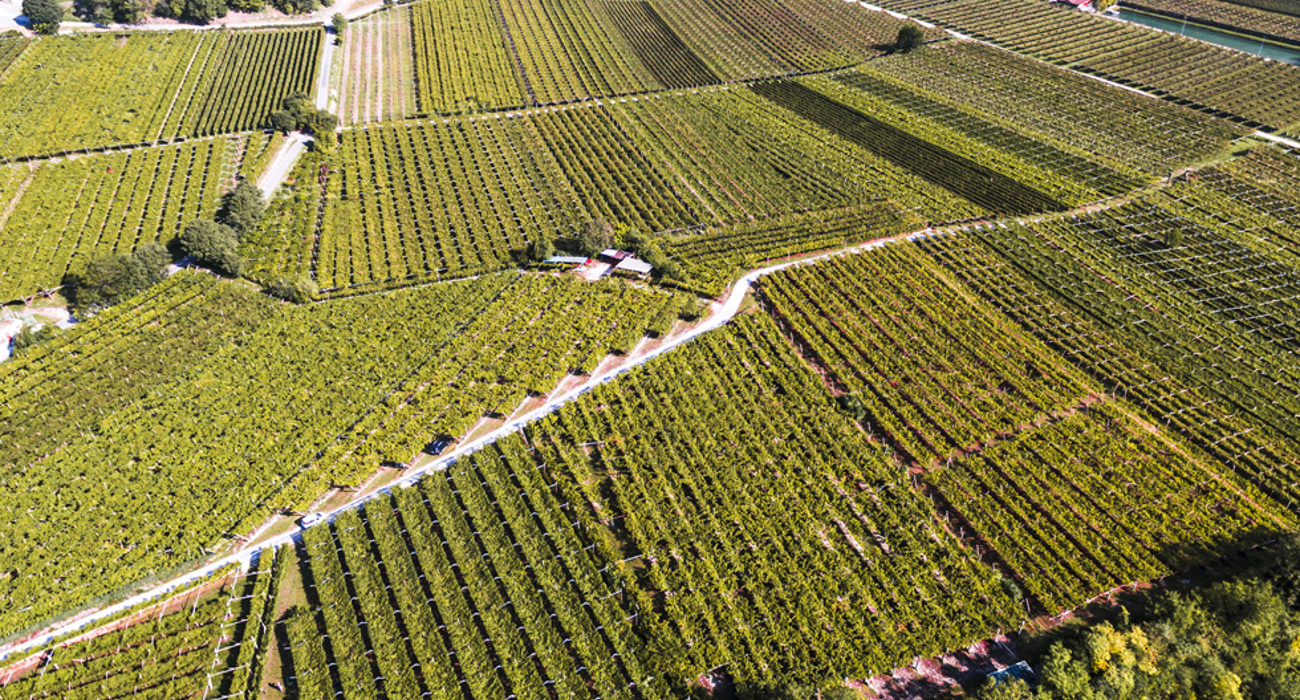 The town
The small town of Roveré della Luna sits at the foot of the high mountains at the end of Valle dell'Adige: the name of the town is reminiscent of luxuriant nature, characterized by woods and the river that by flowing from north to south over time has brought gravel and soil rich in nutrients…
The perfect place for our vines to grow.
Vineyards and land
Being able to choose the best land allows us to identify the most fertile environments for the cultivation of each specific type of grape. The areas of Omeri and Winchel are perfect for growing Pinot Grigio and Gewürztraminer and those of Feldi and Rigli, excellent for full-bodied wines such as Lagrein and Pinot Nero, enjoy ideal sun exposure throughout the day.